In the summer of 2008, recycled venues experimented with tetrapaks as a building material. Because they are designed to retain water, drinks cartons are wonderfully water proof. They are also lightweight and flexible, making them a fun material to make shelter with.
We built a tetrapak dome ('the blamange') at Glastonbury Festival, and a tunnel at Shoreditch Festival.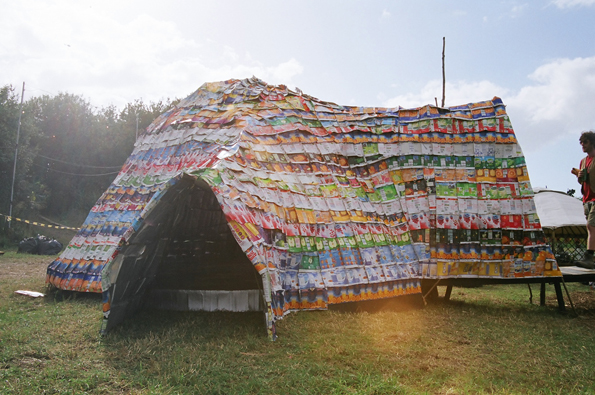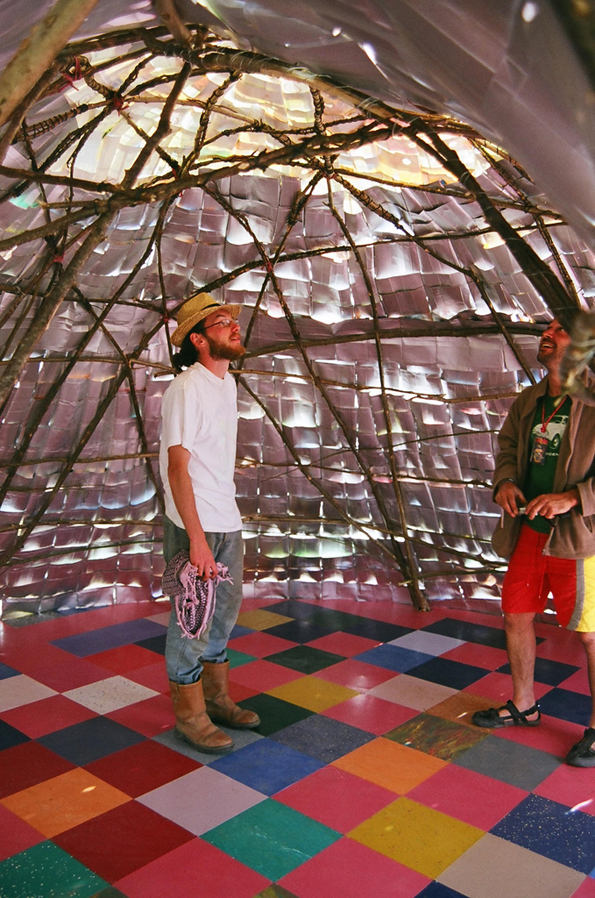 At the time, tetrapaks were not widely recyclable, but since then the company has put a lot of work into saving tetrapaks from landfill, and in many boroughs in the UK they now collect them from your home. However, what they do with them after that is a bit of a mystery…pulped and reprocessed into building boards – but where can we buy these boards and at what cost?