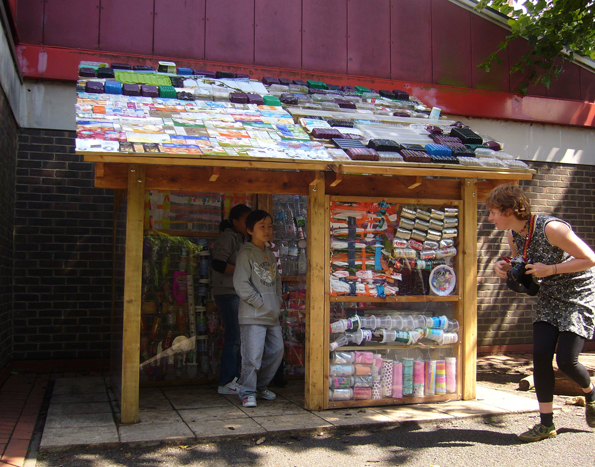 Recycled Venues worked with Eleanor Palmer School, in Camden to develop an environmental educational project for years 2 and 6.
In our first workshop we talked about the embodied energy of packaging and how long different materials take to decompose.
We asked the children what qualities walls and roofs should have, and they came up with ideas on how to use reclaimed materials to make a rain-proof roof, a wind-proof wall, and windows. The ingenuity of the pupils was astounding and the final panels are proof of their creativity and originality.
After a few weeks of collecting waste from home, the recycling bins at the school were overflowing, so we had plenty of choice of materials to work with. An energetic 2 days ensued as we helped the pupils to fill in the wall and roof panels. A final day was spent installing the panels and cladding the structure in perspex.
When we went back to the school a few weeks later the children seemed pretty happy with their new hang out space.
All the timber used in this project was from the Oxford Wood Recycling Project.